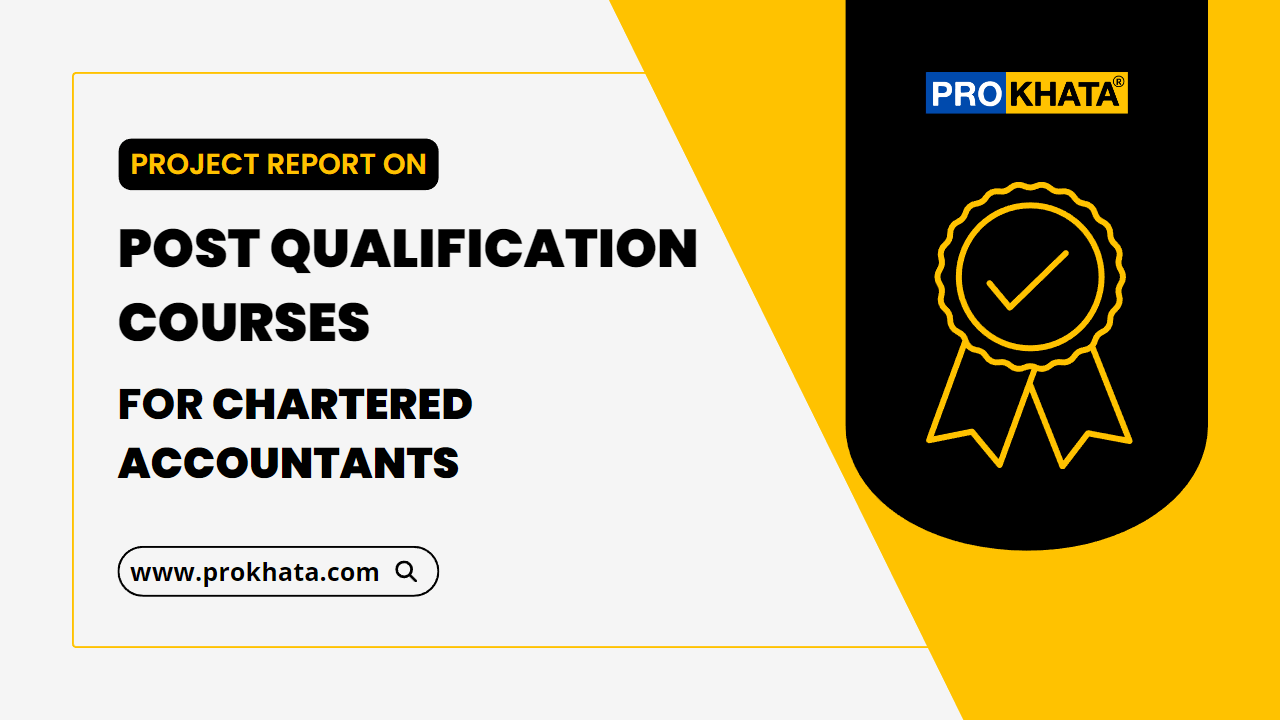 What courses after CA can be pursued other than ICAI PQCs & ICAI certification course?
In our previous blogs we have discussed what Post qualification courses & Certification courses ICAI is offering to its members. But other than that, there are a lot of courses available to do after CA course and enhance your profile for better career growth opportunities.
Here are the courses which you should know:
1. CISA (Certified Information System Auditor)
CISA is a world-renowned Information System audit based course issued by ISACA based in the U.S. and is the best option for CA's who are confused that what after CA. The course is designed to bring the best risk-based information system auditor in you. CISA has more value than DISA as it is internationally recognized, although the toughness high according to the standard.
After you have thoroughly prepped and studied for the exam, it's time to register for and schedule your exam. When you sign up for the CISA exam in 2021, you will register as explained above, and also pay the fee (explained below).
After you have properly registered and paid, if you choose an in-person exam, you just show up on the testing day ready to go. You will have four hours to complete the entire test and there will be breaks for going to the bathroom or getting water. If you choose the remote online option, you will receive further instructions for accessing the exam at the proper day and time.
To practice selected questions for exam you can buy out Mock Test paper from following site.
CISA Largest Domain wise Question Bank Quiz
This product of our contain latest domain wise question with a very nominal price to pay.
ICASA Member : US $575
Non-Member :  US $760
The online registration process will let you register for an exam, and purchase study aids and an ISACA membership. This membership will immediately provide significant exam-related discounts, as noted above for the CISA exam fee. The final step of the process will enable you to pay online using a credit card or indicate that payment will follow by check or wire.
Exam registration fees are non-refundable and non-transferable.
ISACA uses a 200-800 point scale to score the CISA exam. You need to score at least 450 to pass. A scaled score is the conversion of the raw score to a common scale. This is confusing to some people. However, what you really need to know is that it is not based on a percentage or average, or on arithmetic.
A score of 800 represents a perfect score. This would mean you answered all 150 questions correctly. The lowest scaled score possible is 200, which means that only a small number of the test questions were answered correctly.
The passing score of 450 or higher represents a minimum consistent standard of knowledge, according to the ISACA Certification Committee. It means you have answered the minimum number of questions to show that you have the practical knowledge needed for the job task.
With this passing score and meeting the other requirements, you can apply for CISA certification.
What is the process for CISA certification after you have taken the CISA exam? Once you've completed the exam, you can breathe a big sigh of relief. Most of the hard part is over!
The studying, the test prep, and even the fees are all behind you now. Provided you passed, there is an application you need to fill out to get your actual certification.
Once you have passed the CISA exam, you can fill out this certification application and send it in with the required documents. There is a $50 fee for the certification, due when you apply.
If you have any query related to this course, you can visit our CISA query forum by clicking on following link: https://prokhata.com/forums/forum/international-courses-after-ca/cisa-doubts/
2.CFA (Chartered Financial Analyst)
If someone has a deep interest in the Financial Sector, then s/he can go with CFA which is a professional certified course offered by the CFA Institute. This course is globally recognized which provides a strong foundation for real-world investment and also teaches how to effectively manage portfolios. It needs you to pursue 4 years of practical training experience.
It gives you more international acceptability, than what CA as a standalone degree can give. It can help you take up jobs outside India.
Profiles – Portfolio Management, Equity Research, Valuations, Portfolio management, Stock trading etc. .
Employers : Investment Banks and Consulting firms such as Goldman Sachs, JP Morgan, Crisil, HSBC, Deloitte, Evalueserve etc.
3. ACCA (Association of Chartered Certified Accountants)
You must have heard many times that pursuing ACCA after becoming CA can open the doors for many International career opportunities. This is a globally recognized course that allows you to practice in 180 countries throughout the world. ACCA is a world-renowned body known for its excellence in Accounting and Finance. Here you will be going to learn about UK GAAP, IFRS, and other International Laws.
The main advantage of doing ACCA after CA is that this course recognizes the CA qualification.
After clearing the CA Final, ACCA gives you 9 exemption out of 14 papers which means a qualified Chartered Accountant is required to appear in just 5 papers.
ACCA covers the global perspective, thus it gives you additional knowledge of International GAAP and Laws. However, in India Chartered Accountants are more demandable as they are highly knowledgeable in respect of Indian Laws and standards. But, if you are eying on the international career, then ACCA is the course.
4. CPA (Certified Public Accountant)
CPA is a globally recognized qualification offering excellence in the field of Accountancy. This is a high standard accounting degree known for its excellence in accounting across the globe and hence opens the doors for career in many Multinational and International companies
The benefit of pursuing a CPA with CA gives you a certificate of excellence in accounting, resulting in a rewarding career choice. CPA can never be unemployed as every business whether small, medium, or large requires an accountant who can handle the Accounting of the business.
5. FRM (Financial Risk Management)
FRM is also a globally recognized certification like ACCA and CPA. This course offers the Bankers and Finance Professionals to assess the real risk issues faced by an organization. The FRM job profile is to plan a financial business strategy for a business that can seek a constant upward trend. As Chartered Accountants are considered highly knowledgeable in Finance thus FRM will be a great advantage to the profession. This course requires five years of professional qualification along with the successful completion of its levels. Hence, one needs to continue even after completing the articleship. It is one of the best courses to do along with CA Articleship
In today's world investment banking is one of the trending careers. It is one of the reputed career opportunities for candidates after completing CA courses. In this career opportunity, you can have a job profile of valuation analyst, investment banking analyst, M&A analyst, and many more. The salary for an investment banker starts from 9 to 10 lakhs per annum.