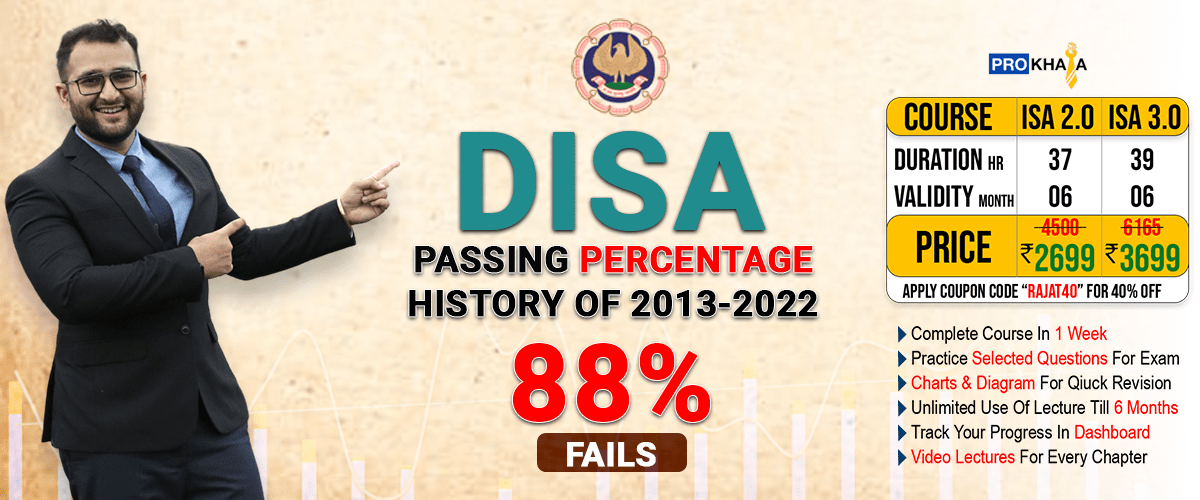 What is DISA course of ICAI?
The full form of DISA is "Diploma in Information Systems Audit." Its a course offered by ICAI with the objective to enhance professional skills of its members. It is a Post Qualification Course.
How do I qualify for DISA ICAI?
You need to be a member of ICAI for applying for DISA. 
There are 4 Types of Tests.
1. Elearning Test,
2. 3 Module Test along with Professional Training Classes (PT Classes)
3. Eligibility Test – ET 
4. Assessment Test- AT
DISA ICAI Passing Percentage July 22
DISA ICAI Passing Percentage From Jun-2013-Jan-2021
DISA ICAI Passing Percentage Chart From Jun-2013 to Jan-2022